Living Out My Fantasies Through My Friends
My world of Madden 97
Hi there. My name is Matt McKechnie. I am the quarterback of the
St. Louis Rams. We won the superbowl this season for the second
year in a row. I'm pretty fortunate to be where I
am in life. I have to admit, though, that this season was no snooze
ride to get to the finals. There were some tough teams this year.
These weren't just run of the mill teams - these were teams
with heart - teams that didn't know how to say when, even with
all of the odds stacked against them.
Above all, though, what these teams featured were my friends. My
friends were scattered throughout many of the starring teams
of this season and I feel it is my duty to talk about some of the
amazing things that happened along the way.
Let's start with the
CHICAGO BEARS.
Coming off of a gutter 2-14 season the previous year, the
Bears fought their way to the middle of a very tough division
that featured the Detroit Lions and a very strong Barry Sanders.
Though their record was a mere 7-9, that's not too shabby when
you consider their 1-6 start. This was largely due to the offensive
machine which was quarterbacked by NFL sophomore
James Forde
. Jim placed 8th overall in passers this year and showed
the NFL that despite a horrid rookie season,
he was not afraid to throw deep on first down (and connect
with veteran Curtis Conway and all-star sophomore sensation
Garry Castle
who gathered over a thousand yards in receiving)
and stand in the gap for a struggling franchise.
Brian Macdonald
finished 5th in overall rushing yards in the NFL and jibed well
with Forde's reckless offensive tactics, catching over 50 passes.
Although Forde's eating habits have sometimes caused him
unnecessary pain during game-time (i.e. eating 2 pounds of
suicide wings on the sidelines to give him an 'adrenaline boost'),
he managed to lead his team with consistency and a mammoth
deep threat passing game.
Unfortunately, the defense couldn't hold down the fort and
gave up some big points down the stretch, costing the team
a playoff spot. With a few off season trades and draft choices
upcoming, all I can say is watch out for the Bears next season.
Next up -
THE SAN DIEGO CHARGERS
.
Let's face facts. No one liked
Justin Paisley
as soon as he set foot
in sunny San Diego three years ago. He has been lashed out
against by the media and has no been no stranger to losing
his temper in public. What he accomplished this year, however,
was something that will never let San Diego-ans forget his
name. Injured for the first 5 games of the season (due to a
Mexico surfing incident), Paisley caught fire after deciding to
play out his option in the city he despised. With Paisley QBing
his team, San Diego's record was near perfect - 10-1! Finishing at
10-6 overall and almost knocking out KC in the final stretch for
first in their division, San Diego won the wildcard round and
lost to a super-strong Seattle team in the AFC championships.
Was it a sad finish? I'd say not.
Last year's free agent pick-ups of
Mike Keunen
and Andre Reed
were huge for this team as Paisley had two deep threats
who could get open against any defense. Keunen broke the
record for most passes caught by a San Diego receiver. Vet
Andre Pupunu was a solid target for Paisley down the
stretch and definitely kept their playoff hopes alive. Running
back
Mitch Hermansen
(who dwindled in Paisley's absence and
requested a trade) came alive with Paisley's triumphant return
and tied Napoleon Kaufman of the Rams for most
rushing TD's in the league at 17. If this team can deal with the
attitudes of Hermansen and Paisley and focus on the positives
of this year, they will most likely be back at the AFC
Championship game next year, only to be victorious.
Next - the heart-breaking
NEW ORLEANS SAINTS
.
Everyone knows that Jim Everett has been injury prone
for many years and that the New Orleans press has been
...well...not flattering towards him. I've always said Old
Jim has had the strongest arm in the NFL and that if he ever
got a chance to use it, look out. Securing veteran running
back
Mark Wallace
and powerhouse freshman fullback
Ryan Christie
seemed to be a good move for this team
before the season. Their early 2-7 record, however, was
not showing the fruit of that choice. The highly touted
Jay Cornish
was not living up to his expectations as a
number two starting wide-out and seemed to be
dwindling with the rest of his teammates. They were in
a deep rut.
And then...something happened to this team.
They started to play together. They started to click. They
started beating HUGE teams (killing the division leading
49ers 44-6 and Lions 28-3). Jim Everett finally started
connecting with Cornish for some big plays and some
big yards...and all of his receivers, for that matter. Fullback
Ryan Christie caught 8 TD passes in 4 games (they
were only 2 or 3 yards each, mind you, but 6 points
nonetheless) and Mark Wallace ripped holes in d-lines
and finished in the NFL top 10 in rushing yards. Vet
receiver Michael Haynes also came alive and began to
be known for his game-breaking TD grabs. And then,
if anything else couldn't go better for this team,
pro-bowl receiver Haywood Jeffires came off the DL
and added a third wide threat to this already ultra-hot
team.
And the next thing you know, Everett finishes the
year at just under 3,000 yards passing and the Saints
...(are you ready for this?)...finish the season with
an 8-8 record and make it into the playoffs.
WTF!
No one could believe it.
But like all true underdogs that come alive, they
always have to face the big beasts. That was the case
for this unbeatable Saints team who knocked out
the 49ers in the wildcard round with ease but then
lost (in a heartbreaker of heartbreakers) against the
13-1 Dallas Cowboys.
Final score of the game...43-40!!! The Saints were
in it, right until the last whistle, but Aikman and Irvin
hooked up way too many times late in the game and
though the Saints were step for step on offense,
their D was deflated. Regardless - an unbelieveable
year for the New Orleans Saints. This team got to
a place that no one could have predicted.
Moving on - the close-call
KANSAS CITY CHIEFS
.
For two years now,
Matt Roberts
has been a league
leading passer and division clincher. With his new
favourite receiver
Andy Bayer
as one of the fastest
men in the NFL and Marcus Allen providing
solid rushing, this team shored up their chances
to win it all. But for some reason, there's some sort
of spark that has been missing for the Chiefs.
Since signing free agent
Aaron Martin
at fullback
(whose college stats broke records of the highest
degree), they haven't full been able to incorporate
him into the offense. Martin's questionable remarks
to the media have also not won him any favours
as he referred to Roberts as 'showing favoritism
towards Marcus Allen' and 'possibly being a
vegetarian'. Martin also received a one
game suspension for throwing a tray of baby back
ribs at a referee for a questionable call. Martin only
caught 18 passes all year and rushed just over 100
yards. Perhaps, until they find a way to use Martin
well, the Chiefs are doomed to be an early playoff
loser. After clinching their division by one game with
a decent 11-5 record, they lost their only playoff
appearance to the Seahawks 23-20. Roberts is
apparently looking for a trade.
One for the books -
THE SEATTLE SEAHAWKS
.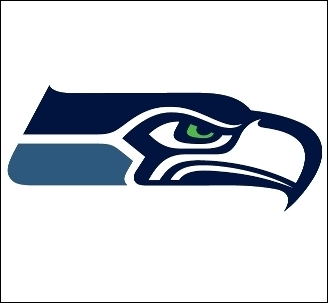 Quarterbacked by one of the best overall players in the
NFL,
Joel Stewart
, the Seahawks had their best season
in a decade. After signing Stewart's cousin
Steve Gray
at
starting Tight End (who set a college record for biggest
tight end at 6'6 286 pounds), an immediate connection
was formed. Gray had over 70 catches this season for
896 yards and far surpassed all expectations. Hotheaded
running back
Jon Adams
had another banner year and
nearly beat Barry Sanders for the rushing title (despite a
few speeding tickets off the field in his lamborghini).
With all of the ingredients for a hallmark year, Stewart
finished the season with 39 TD passes, spreading the love
across vet receivers Brian Blades, Mike Pritchard and
of course his own cousin Steve Gray. Taking out the
red hot Chargers for the AFC title, the Seahawks had
only 1 team left to beat to gain immortality. Unfortunately,
and in a memorable fight to the finish, (losing 29-13 after
recovering an onside kick and ready to score on the 1 yard
line) that team would be...
THE ST. LOUIS RAMS

The Superbowl Defenders. Led by me. Matt McKechnie.
We definitely weren't favourites to win this year, and
after a shabby 4-5 start, we tightened up our defensive
play and started taking the gamble on many 4th down
options. We finished the season 11-5. That's right. 7
straight wins in the regular season...and 2 more in the
playoffs. This was largely due to great season had by
my cousin (yes - another family passing connection)
Mike Stevenson
. After a slow start, Mike caught over
50 passes in those 7 victories for just under 1000
yards. He had the highest yards per catch average in the
NFL. And luckily, when he was covered, pro bowl tight
end
Fritz Clarke
was open with solid hands. Though he's
not the quickest of runners, Fritz made some great
grabs this year and ended the season with just 55
catches for 698 yards. Isaac Bruce also made me proud
and had one of his best years at wide receiver, catching
80 balls for 1,213 yards and 11 TD's. Our backfield also
lit fire to defenses - Larry Centers (the best fullback in
the NFL in my opinion) caught 101 of my throws this
year and Napoleon Kaufman came 3rd in overall yards
with 1481 and an NFL high 18 TD's.
Our division was tough. When the 49ers and Falcons were
hot the first half of the year and started to die down,
I had the Saints to worry about (and we actually lost
to them near the end of the season!). The Cowboys
put up a good fight in the NFC Championship but they
couldn't contain our weapons.
And then...we hung on and beat the Seahawks. Unreal.
My name is Matt McKechnie. And I led the league in TD
passes (42), yards (4,089) and completions.
I am a Superbowl winner for the second year in a row.
Here's to next season. Cheers to all my friends who
fought well along the way - I hoist the Vince Lombardy
trophy in your honour.